Insider's Look at the Best of KBIS 2020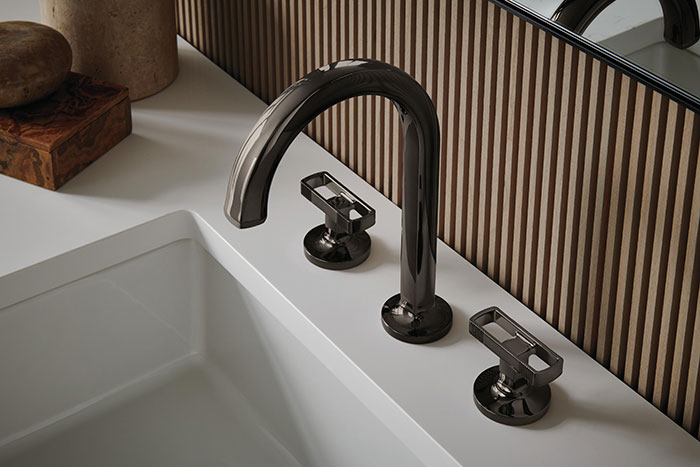 January 27, 2020
The 2020 Kitchen & Bath Industry Show (KBIS) announced the Best of KBIS 2020 award winners during the awards ceremony held on the KBISNeXT Stage sponsored by Houzz Pro. The prestigious annual program recognizes the most innovative new kitchen, bath, smart home and outdoor living products introduced at KBIS, Jan. 21 – 23, 2020, at the Las Vegas Convention Center.
The Best of KBIS judges for 2020 included: Shannon Ggem, principle, Ggem Design Co.; Garrison Hullinger, resident, Garrison Hullinger Interior Design; Ashlee Richardson, lead designer and project manager, Nar Design Group; Sarah Robertson, founder and lead designer, Studio Dearborn; and Rebecca West, owner and interior designer, Seriously Happy Homes. KBB spoke with several judges to find out more behind their choices in the winners.
THE BEST OF KBIS 2020 AWARD WINNERS ARE:
Best of KBIS – Best of Show: Kintsu Bath Collection by Brizo
"The Kintsu Collection has so many offerings for the designer and consumer. Not only are there many options for configuring faucets and shower systems, but the offering includes several unique materials to inset in the handles like concrete, teal, etc. One of the most unique offerings was the option to have a 'blank' handle, and you can put your own material in the lever, no matter the metal finished selected." – Garrison Hullinger, Garrison Hullinger Interior Design
Best of KBIS – Kitchen Gold: Plum by Plum
"The Plum wine dispenser is ridiculously gorgeous. For the home wine enthusiast, it's truly an innovative product that will identify (with proprietary software and AI), perfectly chill and preserve your bottle as you enjoy it by the glass for up to 90 days. It is so meticulously designed, there is no drip tray at all." – Shannon Ggem, Ggem Design Co.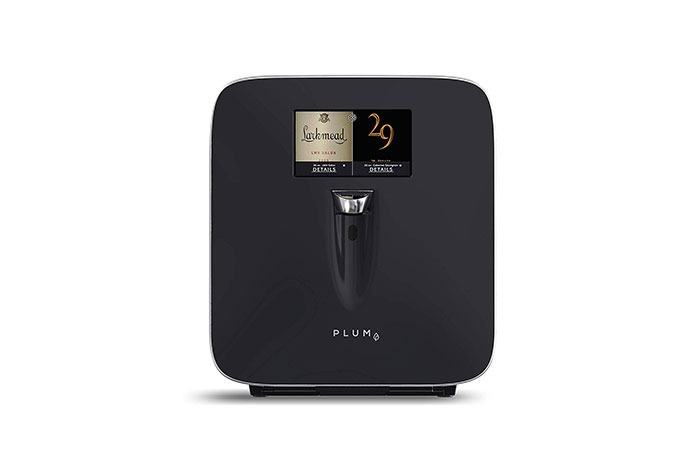 Best of KBIS – Kitchen Silver: Miele G 7000 Dishwasher by Miele Inc.
"What made us stand up and notice this dishwasher is the integrated (and fully recyclable) PowerDisk that automatically dispenses the right amount of detergent for each cycle without needing the user to fill the dispenser between cycles. What at first seemed like it might be an unnecessary luxury turns out to be an eco-friendly feature, reducing the amount of extra detergent going into our oceans and rivers. That's thoughtful engineering!" – Rebecca West, Seriously Happy Homes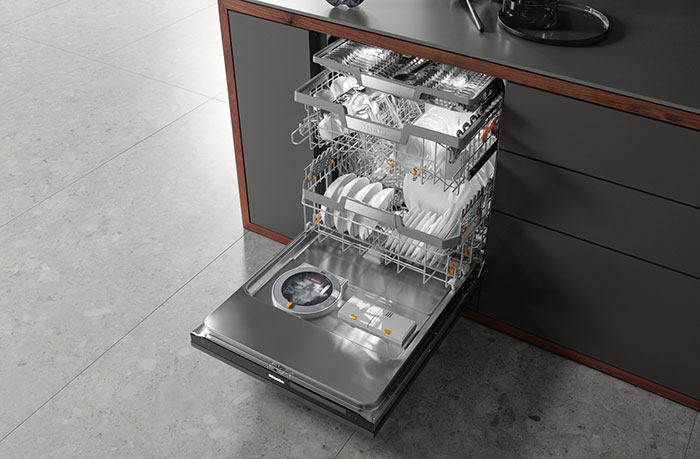 Best of KBIS – Bath Gold: GE UltraFresh Front-Load Washer by GE Appliances
"The best inventions are solutions to long-standing problems. This is definitely one of them! The gaskets and internal components of the washer are infused with Microban, a antimicrobial agent, to help combat the growth of mold and mildew. Ventilation added to the door allows the interior of the washer to fully dry out after a load. Using front load laundry machines in my designs is always preferred for ergonomics and aesthetic value. I'm very happy to have this new an improved version to offer our clients!" – Ashlee Richardson, Nar Design Group
Best of KBIS – Bath Silver: DUW Series – Wall-Recessed Linear Floor Drain by Drains Unlimited
"Innovations in the bathroom continue to make the entire room more streamlined, more cleanable and less utilitarian, and this wall-recessed linear floor drain does all that. The drain virtually disappears both by being recessed into the wall and by accepting any tile or stone material to match the wall surround, while actually creating an accessible and cleanable drain that collects less hair and soap build up. And don't have any worries about that cover plate falling off the wall – those are some powerful magnets!" – West, Seriously Happy Homes
Best of KBIS – Smart Home Technology: U by Moen Smart Faucet by Moen
"This truly is a smart faucet. You can give it a command to turn off, and you can also create custom tasks for your commands." – Hullinger, Garrison Hullinger Interior Design
Best of KBIS – Outdoor Living: Kalamazoo Shokunin Kamado Grill by Kalamazoo Outdoor Gourmet
"Kalamazoo Shokunin is an outdoor Kamado grill. Thoughtful design puts the heat where you want it, with three levels to choose from and superior ventilation and insulation. It is a luxury product for the refined outdoorsperson." – Ggem, Ggem Design Co.
Best of KBIS – Impact Award: Rainfinity by Hansgrohe
"Hansgrohe's innovative shower system pushes the boundaries on water conservation without sacrificing a luxurious shower experience. This is a win-win for the consumer and the environment." – Sarah Robertson, Studio Dearborn